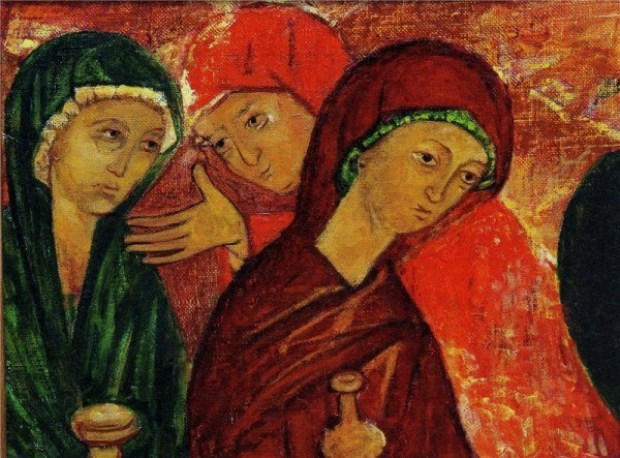 PhD, Religious Studies, University of Virginia
Certificate in Nonprofit Management, University of Virginia
Lecturer, Department of Global Humanities and Religions, Western Washington University
Adjunct Professor, Saint Sophia Ukrainian Orthodox Seminary
Book Reviews Editor, Journal of Orthodox Christian Studies
The Journal of Orthodox Christian Studies is a double-blind, peer-reviewed scholarly journal publishing leading scholarship on all aspects of the thought, history, society, politics, theology and culture of Orthodox Christianity broadly conceived. Submissions are subject to rigorous peer review. Multidisciplinary and methodologically innovative approaches to both historical and contemporary topics exploring some aspect of Orthodox Christianity are welcome. The journal is published semiannually in both print and electronic versions. The Journal of Orthodox Christian Studies is an initiative of the Orthodox Christian Studies Center of Fordham University.
Board Member and Secretary, Saint Phoebe Center for the History of the Deaconess
The St. Phoebe Center educates and prayerfully advocates for the revival of the ordained female diaconate [in the Orthodox Church] to help serve the ministerial needs of the Church and the world today.
Board Member, Secretary, and Co-Chair of Women and the Church Group, International Orthodox Theological Association
IOTA is a community of scholars and professionals that is dedicated to the worldwide exchange of knowledge within the context of the Orthodox tradition and seeks to become a vehicle for pan-Orthodox unity.
Member, Orthodox Theological Society in America
Member, Orthodox Christian Association of Medicine, Psychology, and Religion
Member, American Birding Association
Member, Special Commission of Scholars Appointed by His All-Holiness Ecumenical Patriarch for the composition of For the Life of the World: Toward a Social Ethos of the Orthodox Church.